Cold War

IV Soviet occupation, Restored Independance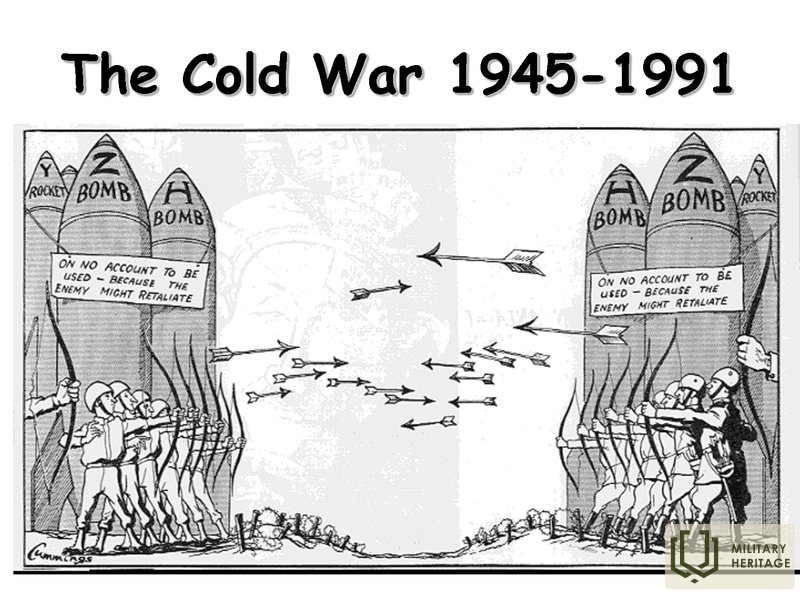 Cold War (an. Cold War, vc. Kalter Krieg, fr. Guerre froide, kr. холодная война) - a hostile political and economic confrontation in the second half of the 20th century between the USSR and its satellite countries on the one hand, and Western countries on the other.
It dates back to 5 March 1946, when former British Prime Minister Winston Churchill, in a speech in Fulton (USA), postulated that Europe was divided by an "iron curtain" between the Soviet-occupied zone and the rest of Europe due to ideological contradictions. From then on, the term "Iron Curtain" was used as a dividing line between the sphere of influence of the USSR and Western countries around the world. The US and the USSR competed with each other by provoking or participating in military conflicts in different parts of the world, by creating satellite regimes, by seeking new allies, by competing economically and politically, and by exchanging recriminations in order to increase their own influence by reducing that of the other side.
This rivalry maintained a general sense of political destabilisation in the world until the late 1980s, when the USSR's economy failed to compete and collapsed.
More information sources
How and why did the Cold War begin? / Article (lsm.lv)
Cold War - Wikipedia (wikipedia.org)
Related timeline
Related objects
Related stories