USSR/communist occupation
IV Soviet occupation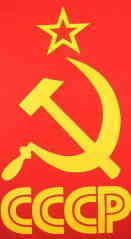 In 1940, the independent state of Latvia ceased to exist due to the occupation and annexation of Latvia by the Soviet Union and incorporation into the Union of Soviet Socialist Republics (USSR).
All institutions that ensured the sovereignty of the state, including the Foreign Affairs Department, the armed forces and the border guard, were eliminated. Latvia's representative offices abroad were closed down, with their buildings and property taken over by the USSR. The army and border guard were scaled down, the officers and commanders were replaced.
The Soviet occupation lasted until 1991.
Two mass deportations of the Latvian people took place during the occupation, one in 1941 and one in 1949, where the people were subjected to repression and propaganda in addition to monetary reforms that were carried out.
More information sources
1. Soviet Occupation - Latvian Occupation Museum (occupation museum)
2. Soviet Occupation - Latvian Occupation Museum (occupation museum)
Related timeline
Related objects
Related stories