Pranks and games with military ammunition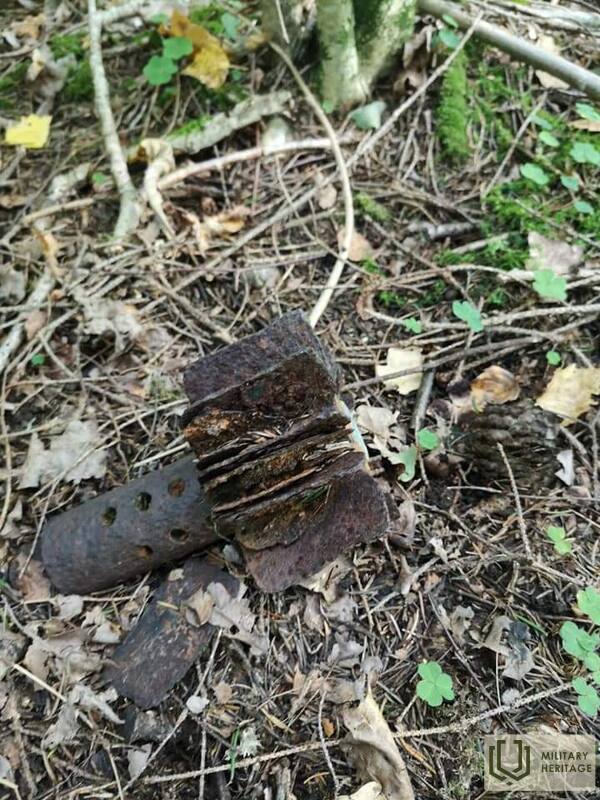 After the Second World War, the land of Latvia was full of the physical remnants of the war. It was a large number of rounds, unexploded ordnance and simple cartridges. Even today, especially in places where there has been active warfare, unexploded ordnance is found, which is very rare, while in the post-war years these charges in the forests and even in the courtyards were the everyday life of the inhabitants and even children's toys.
Neighbor and the boys were seriously fascinated by the search for artillery shells, mines and detonators. We pulled heavy there. With the neighbors, we broke them even smaller, but the bigger ones had to be screwed carefully, if you hit anything, there would be an explosion. We burned them, if they were beaten, they exploded, but they could burn them.
Then we also went to school and went to the forest patrons to read, the land was full, the moss was removed by hand, and everything was full. We were also looking for mines, they were good, we already knew where to detonate the detonator. Then we had such tricks, there was a railway line Riga Moscow. We put those assembled cartridges on the rails, and as the train crossed, there was one bang after another. Nothing happens to the train, but the bangs are big. At one point the train was stopped and then the militia caught us, even though someone had already seen what we were doing there, then we were deprived of everything we had read.
In the house I also had a lot of their patrons, but my mother didn't like it, and every time I found it, I was taken away and thrown into the pond. We also found the shells of an aviation cannon, there was one such swampy place where we walked with such a metal rod and dug into the ground, and when we hit the metal, we dug it out. At one time I was very lucky, because I had stabbed a small piece of a mine detonator with a metal rod, it would have hit, then there would have been an explosion. After that, we also dug a pit with the neighbors' boys, assembled it full of all the unloaded charges that were mostly unexploded, we also assembled the charges of an aviation cannon, we had already explored it and put it together so that something would burn and explode. But now it got louder than we expected, everything started to explode. Both the militia and the firefighters arrived, but now we had run away and looked out of the bushes. They did not come at all, waiting for the fire and explosions to subside. Then I didn't show up at home, I hid. Then there was one classmate with whom we came up with surprise mines, picked them up and put them back in the fire, there were also good explosions, and we didn't go home for a long time. That was a very topical issue for us.
When I was growing up and working in the Military Commissariat, we were called because an unexploded ordnance was found, we drove and called the Sappers, but we had to wait so long to get bogged down that my colleague and I thought we would take the mine to the Military Commissariat building. on their own. He was behind the wheel of a moped, while I was sitting in a sidecar with my mine in the lap with the detonator up to prevent it from exploding. We calmly took the mine through all of Riga and the sapper came to us, collected it and took it away, as the childhood games helped later.
Storyteller: Glebs Valainis; Wrote down this story: Katrīna Valaine
Related topics
Related objects