Military aviation

I WW1 & Wars of Independence , First Independance, II WW2, IV Soviet occupation, Restored Independance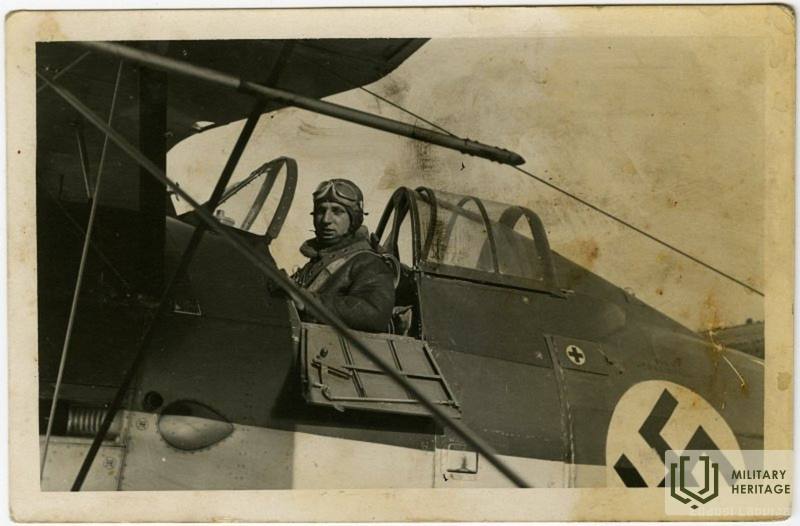 After the proclamation of the State of Latvia in the beginning of December 1918, the formation of the Latvian Armed Forces began.
On June 7, 1919, the Aviation Park of the Latvian Armed Forces was established (the motto - "Everything about Latvia!"), Alfreds Valeika became its first commander. In 1921, the Aviation Park was transformed into the Aviation Division, and on September 18, 1926, into the Aviation Regiment.
From 1919 to 1940, Latvian military aviation became the strongest in the Baltic States. At that time, Latvian aviation had planes built in its own factory in the workshops of VEF and the port of Liepaja. There were also planes from Europe, mainly from England. The aviation regiment consisted of fighter squadrons, reconnaissance squadrons, naval squadrons, and aviation school units that trained pilots and specialists for all necessary services. In 1939, the Aviation Regiment included: the regiment's headquarters in Riga, 8 operational squadrons (60 aircraft, 120 pilots and 80 specialists), a military aviation school, repair shops, and a supply warehouse.
The Aviation Regiment officially ceased to exist on December 25, 1940, after the occupation of Latvia by the USSR.
After the restoration of Latvia's independence, the renewal of the Latvian Defense Forces also began. On February 24, 1992, the Air and Air Defense Board was established at the Headquarters of the Defense Forces, which was later transformed into the Air Force Headquarters. On June 17, 1992, the Minister of Defense signed an order to renew the Air Force.
More information sources
Avoti:
https://www.mil.lv/lv/vienibas/gaisa-speki