Partizan/Guerilla bunker

III National partizans, II WW2, IV Soviet occupation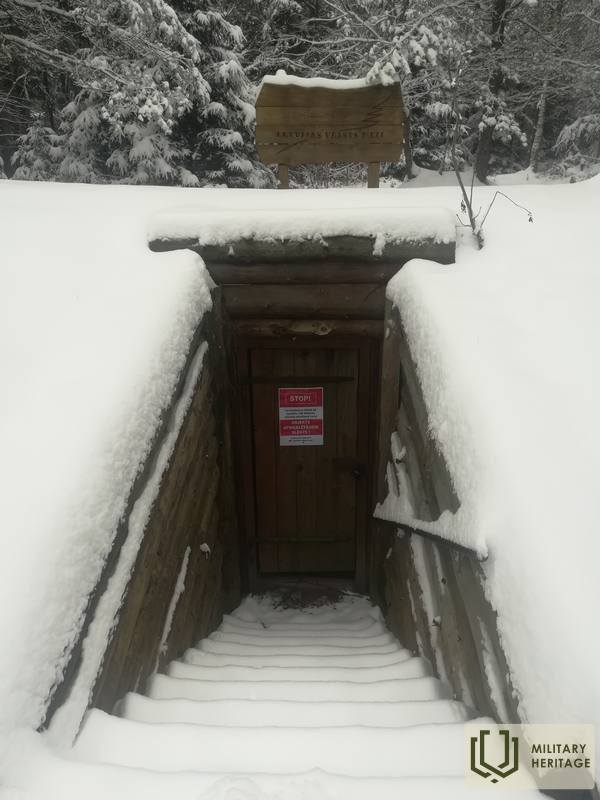 An underground or semi-underground base in a forest, swamp or other inaccessible location, mostly remote from populated areas, where members of an armed resistance movement and their supporters can take refuge.
In order to understand this page of history, several National Partisan bunkers have been restored and can be visited by everyone. There are bunkers in Ile, Amata and between Vietalva and Jaunkalsnava.
The partisan bunker in Īle is one of the largest bunkers in the Baltic States, built in 1948 by the partisans of the united Latvian-Lithuanian group. The bunker was built as a temporary headquarters to spend the winter of 1948/1949 in the forests of Īle. A few months later, the bunker was discovered and attacked by the State Security Committee. After a five-hour battle, 15 partisans died and nine were taken prisoner. Thanks to the support of JSC "Latvijas valsts meži", the bunker has been restored and its furnishings have been preserved as they were in the winter of 1948. The Īle National Partisans' Bunker is open to the public at any time of the day or night.
More information sources
Latvian National Partisan Battles - National Encyclopedia (enciklopedija.lv)
Related timeline
Related objects
Related stories