II WW2, IV Soviet occupation
Commemorating the War of Independence in Western Estonia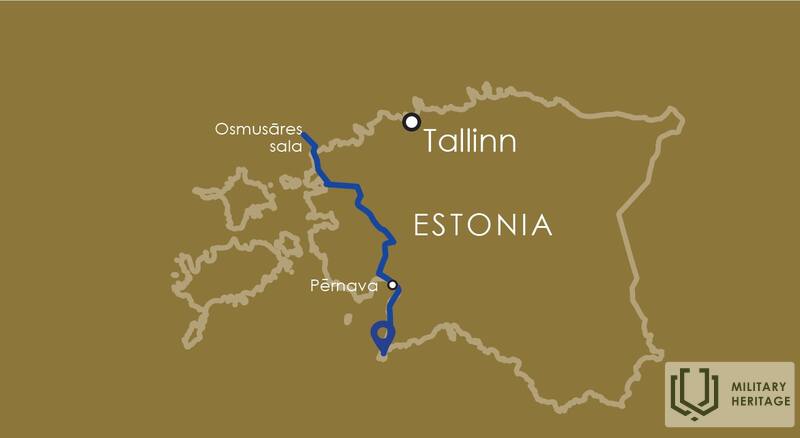 Pärnumaa–Läänemaa and Osmussaar Island, Estonia
Ikla–Treimani–Kabli–Häädemeeste–Pärnu–Lavassaare–Tiduvere–Tiduvere–Kullamaa–Haapsalu–Dirhami–Osmussaar Island–Dirhami
The counties of Pärnu and Lääne are located on the west coast of Estonia. Osmussaar is a 4.8km2 Estonian island situated in the mouth of the Gulf of Finland, which was used as a border outpost. A Soviet army unit was stationed on the island after World War II, and the island became a closed military zone.
What the tour includes
Exhibitions and stories told by guides on battle and coastal artillery sites, at certain times, a steam locomotive ride in the open-air railway museum, the possibility to spend the night in a Forest Brothers' bunker, a boat ride and a trip to Osmussaar Island.