Bermontia
I Wars of Independence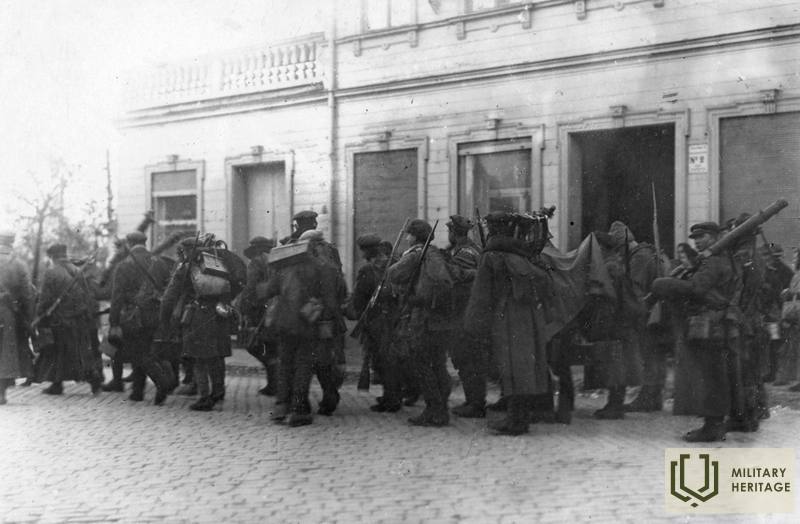 Bermontiad is part of the Latvian freedom struggle, in which the Latvian army, with the support of the Entente allies, from October 8, 1919 to December 3, 1919. It began with the attack of the Bermont army on Riga and ended with its defeat and expulsion from Latvia. The forces led by Pavel Bermont were better equipped and numerically larger, but the soldiers of the newly established Latvian army responded with vigor and patriotism.
The decisive turning point took place on November 10 and 11, 1919, when the Latvian Army liberated Pardaugava from the Bermontians and the soldiers of the Bermont Army (Western Russian Volunteer Army) retreated to Jelgava, the liberation of which on November 21 actually ended in Bermontia. Until the complete liberation of the territory of Latvia, heavy battles had to be fought, but Bermontia was one of the most significant turning points in the War of Independence of Latvia.
This was one of the bloodiest pages of the Latvian War of Independence (1918-1920) and at the same time a confirmation of the national will of the newly formed Latvian state, the first great victory of the Latvian Army as a unified independent unit. Bermontiad has a not only military significance in the history of Latvia, but also a sign of the heroism of the Latvian people. In the fierce battles, it was confirmed that the people of Latvia are able to fight for their own future. Most were united in the struggle not only for independence but also for the ideals of democracy, social and national justice. For Latvia, this victory meant the final liberation from German armed forces, as well as the opportunity to focus on the liberation of Latgale from Soviet Russia.
Pavel Bermont-Avalov (1877-1973) in this struggle was a symbol of everything the creators of the new Latvian state opposed. The self-proclaimed colonel cherished hopes for the restoration of the former Russian Empire, despising the right of small states to independence. In the revival of the collapsed empire, the new Latvian state of Bermont had exactly the same enemy as the Bolsheviks in Moscow.
Celebrating the liberation of Pārdaugava from the Bermontians, November 11 is now celebrated as Lāčplēsis Day, honoring the Latvian soldiers.
More information sources
Celvezi.lv. 2020. Bermontiad - an episode of the Latvian freedom struggle. Available: https://www.celvezi.lv/raksti/vesture/bermontiade/ [accessed 06.05.2021].
Related timeline
Related objects
Related stories