I WW1 & Wars of Independence , I WW1, I Wars of Independence, First Independance, II WW2, III National partizans, IV Soviet occupation
Saaremaa and Hiiumaa – Outpost of the Estonian Sea Border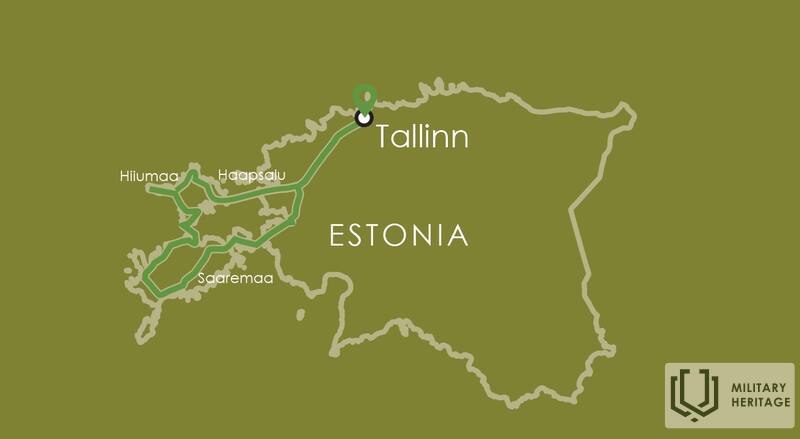 Saaremaa and Hiiumaa Islands, Estonia
Tallinn–Muhu Island–Kuressaare–Sõrve–Panga–ferry to Hiiumaa –Sõru–Orjaku–Ristna–Tahkuna–Lehtma–Kärdla–Partsi–Heltermaa–Tallinn
Saaremaa and Hiiumaa are the two largest islands in Estonia and form the Estonian border in the west of the country. Efforts to construct and improve the coast protection infrastructure on the islands have been ongoing at all times. Battles between different troops took place during both World War I and World War II. National partisans remained active on the island of Hiiumaa even after the war.
What the tour includes
Exhibitions of relics of war and museums featuring stories told by local history aficionados; coastal artilleries, memorial sites for battles and warriors, military equipment, weapons, uniforms and household items.