I WW1 & Wars of Independence , I WW1
In the footsteps of the Battles of Cēsis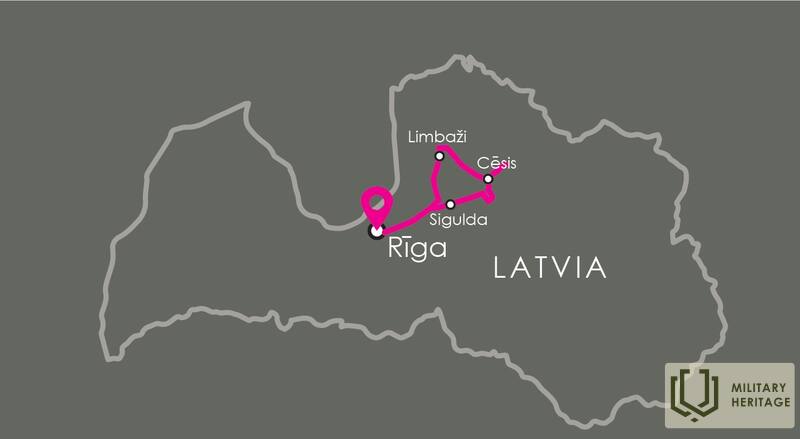 Rīga – Amata – Skangaļi – Priekuļi – Cēsis – Stalbe – Straupe – Limbaži – Rīga
The tour explores the events of the Battles of Cēsis in 1919 when the armed forces of the Latvian Provisional Government, together with the Estonian army, defeated units of the German Landeswehr and the Iron Division. In Estonian war history, these battles are known as the Landeswehr War. The Battles of Cēsis are among the key events in the Latvian War of Independence and in protecting the independence of the newly established Latvian state proclaimed on 18 November 1918.
What the tour includes
Stories about the Battles of Cēsis at their historical sites, war soup by the fire, an escape room named 'Legends of the Battles of Cēsis', the history of the Latvian flag, memorial sites and stories about freedom fighters: students, volunteers and battle-experienced army officers.