IV Soviet occupation
Military heritage along the Iron Curtain Route by car from Tallinn to Liepāja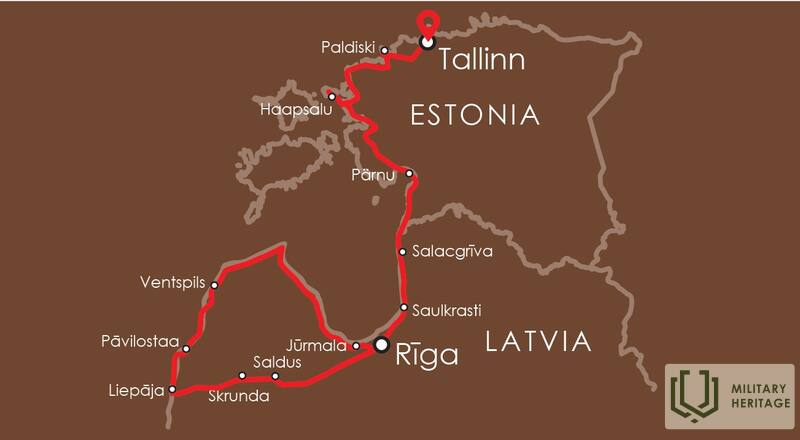 Rīga, Latvia–Tallinn, Estonia
Tallinn–Paldiski–Spithami–Haapsalu–Rohuküla–ferry to Vormsi–ferry back to Rohuküla–Puise–Lihula–Lavassaare–Pärnu–Ainaži–Saulkrasti–Carnikava–Mežgarciems–Rīga–Engure–Roja–Kolka–Mazirbe–Irbene–Ovīši–Ventspils–Užava–Jūrkalne–Pāvilosta–Akmeņrags–Liepāja–Rīga or Tallinn
The Baltic coast served as the country's western border during the Soviet period. The border between the USSR and the western countries was known as the Iron Curtain, as it functioned to isolate those living in the Soviet state from the rest of the world. Home to army bases, coast guard towers and batteries, most of the coastal area in both Latvia and Estonia was closed during the Soviet era. Local residents needed special permits for leaving and entering the area. Despite strict security measures, there were frequent attempts to cross the border and flee the USSR to the West.
What the tour includes
Museum exhibitions and stories told by guides; coastal defence batteries, watchtowers and fortifications, formerly closed areas and army towns, stories about life on the border and attempts to cross the Iron Curtain.