III National partizans
In the footsteps of the Forest brothers in Latvia and Estonia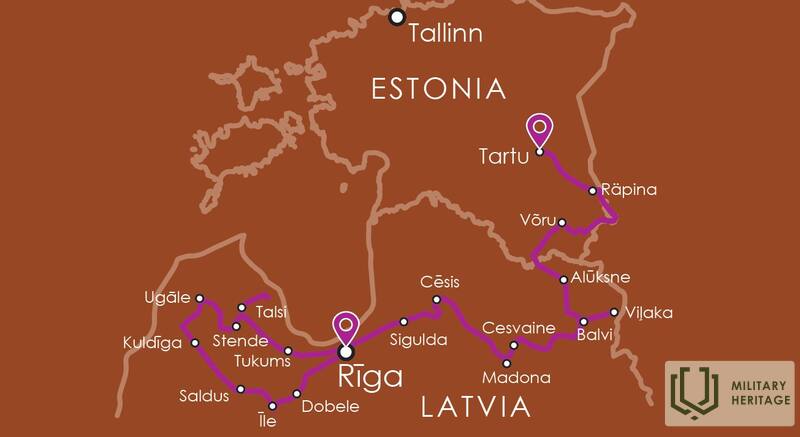 Kurzeme, Vidzeme, Latvia–Tartu county, Estonia
Rīga–Čevers Bunker (Vandzene woods)–Renda–Ugāle–Usma–Zlēkas–Kuldīga–Saldus–Īle–Rīga–Amata–Cēsis–Skujene–Vecpiebalga–Ineši–Madona–Lubāna–Viļaka–Alūksne–Ape-Vastse-Roosa–Nursi–Võru–Puutli–Vastseliina–Saatse–Värska–Tartu
During the Soviet occupation period in World War II and immediately after the war, many in Latvia and Estonia could not accept life under the occupation regime and wanted to restore the independence of their countries. They went into the woods, lived in dugouts that they built themselves and carried out attacks on Soviet repressive authorities. People hoped that Western nations would not tolerate the Soviet occupation and that Latvia and Estonia would soon be independent again. National partisans continued to fight battles until the end of the 1950s.
What the tour includes
Evidence of the resistance movement to the Soviet occupation regime, authentic reconstructed national partisan bunkers and settlements, battle and memorial sites, recordings of stories as remembered by national partisans, stories told by local history aficionados, the opportunity to spend the night in a partisan bunker.