II WW2, IV Soviet occupation
Along the battlefields of Kurzeme Pocket to Soviet Heritage adventure in Dundaga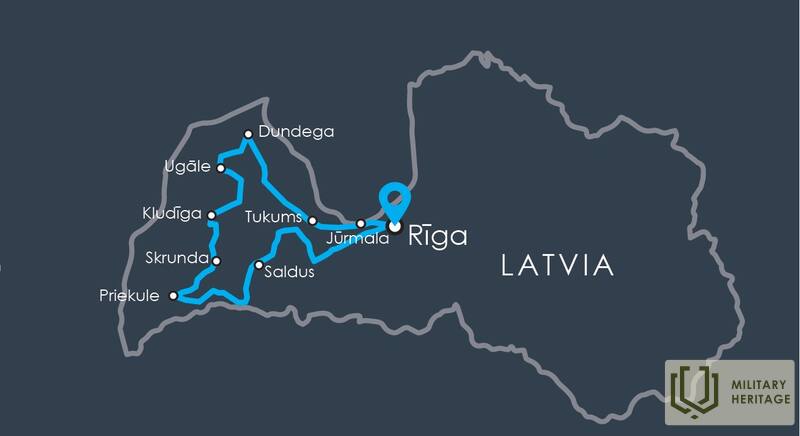 Rīga–Lestene–Zante–Brocēni–Saldus–Ezere–Vaiņode–Priekule–Skrunda– Pelči–Kuldīga–Renda–Usma–Ugāle–Blāzma–Dundaga–Tukums–Rīga
The tour features sites associated with the events of the end of World War II, from October 1944 to May 1945 when the German army retreated from Rīga to Kurzeme, where 6 major battles took place in different parts of the Kurzeme front. Because of the brutal battles, this period of the war is known as the Courland Cauldron, Curland Pocket or Kurzeme Fortress. The Red Army was unable to conquer Kurzeme until the capitulation of the German army.
What the tour includes
Exhibitions of history and relics of war, stories told by local guides, private collectors and local history aficionados, a boat trip on Lake Ciecere with stories about the events of the war and a trip in a Soviet army car.